Coming from a deep spiritual core, the counseling and testing done in the office is meant to be a means of sharing developed, skills, clinical training, gifts and talents with the rest of humanity.   
She operates based on sound clinical training and believes clients have the right to know any therapist's educational training and personal belief system since these profoundly effect the process whether the therapist realizes it or not.   
She works with persons from all backgrounds and belief systems respecting their individual preferences.  She is however able to integrate spirituality and faith in the healing process for those who desire to do so.  Sandy believes we all have varying gifts and access to a personal and loving God present in our lives, who wants to help us heal and grow and share who we are meant to be.  
 
 Sandy has her Master's degree in Clinical Psychology from University of Houston in Clear Lake City and her Bachelor's degree in Psychology on scholarship from Rice University, graduating summa cum laude. She worked in psychiatric hospitals for 7 years prior to opening her private practice in 1989.  She has additionally completed the year long Clinical training program and in 1991-92 became a Certified Imago Relationship Therapist and in 2019 went through training to become a Certified Integrative Mental Health Professional. 
In 2010 she went through training obtaining certification as a Clinical Hypnotherapist. She maintains active membership in Imago Relationships Worldwide (IRW) , Imago Relationships North America(IRNA) well as the Houston Area Association of Imago Relationship Therapists (HAAIRT), Catholic Psychotherapy Association (CPA) as well as attending Houston Christian Counselor meetings. 
 She has been married 39 years to the love of her life and has two adult sons, daughters in law and two grandsons. 
Sandy grew up in a loving Italian-American family and credits her parents with giving her the foundation that inspired any good that comes from her efforts at faithful work and spiritual life.
                 (Image from monastery built in 1100's in Huerta, Spain )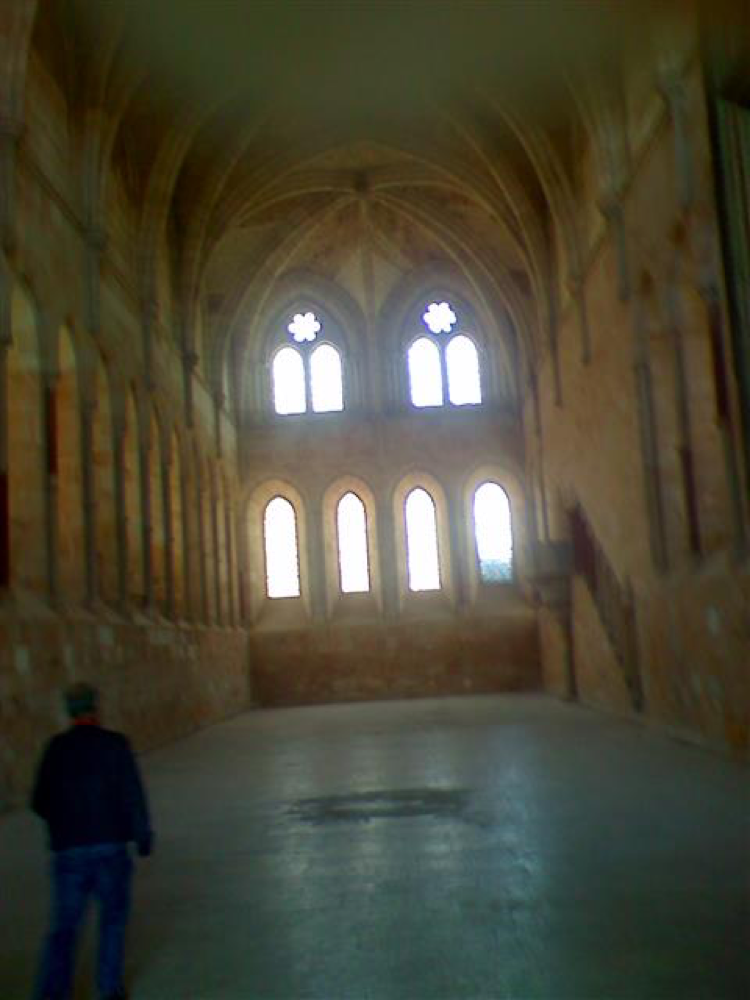 The setting of the practice reflects the belief that what we dwell on, images and words effect our experience.  
Sandy opened West Houston Counseling and Assessment Center at it in 1990 in Houston TX and has been there til Sept 1 of 2022 relocating nearby to 950 Echo Lane. With our beautiful courtyard view from the windows of the counseling offices, one has the sense and presence of healing nature and a safe and confidential place to explore what is needed.
 She encourages others to find places of serenity and visit often, not only in person but in their minds.  One of her personal favorite places is Garden of the Gods, in Colorado. 
  It is a free public park where huge and beautiful rocks emerge from the ground.  While you may have your own favorite places in nature, these can be recalled often to bring us peace and presence of mind in our huge and busy city. 
Sandy believes that who one is, though eventually comes from what is inside, from what we dwell on and what messages and images we allow to circulate  We have the capacity to choose even in the worst of circumstances what we will dwell on, moment to moment.  Eventually, if we dwell on creating a loving internal hermitage, we can allow ourselves to be nurtured and fed and then go forth refreshed wherever we live.
What can you expect in therapy?
Sessions are usually 50 minutes in length and $165 an hour.  Clients come in the first time and complete background information in the waiting area and are escorted to the office by Sandy for private sessions focused on identifying goals for therapy and specific means to reach those goals.
Some clients report for the first time in years being able to let go of chronic depression.  Others have reported finally being unafraid after suffering years in silent wounding from childhood abuse.  Ultimately the therapy involves a mutual work of the client and therapist.  It is only as effective as the client incorporates the tools and methods offered.  One can not guarantee results because of this, but Sandy makes every effort to be fully present in the session and keeps all matters confidential to the extent allowed by ethics and law.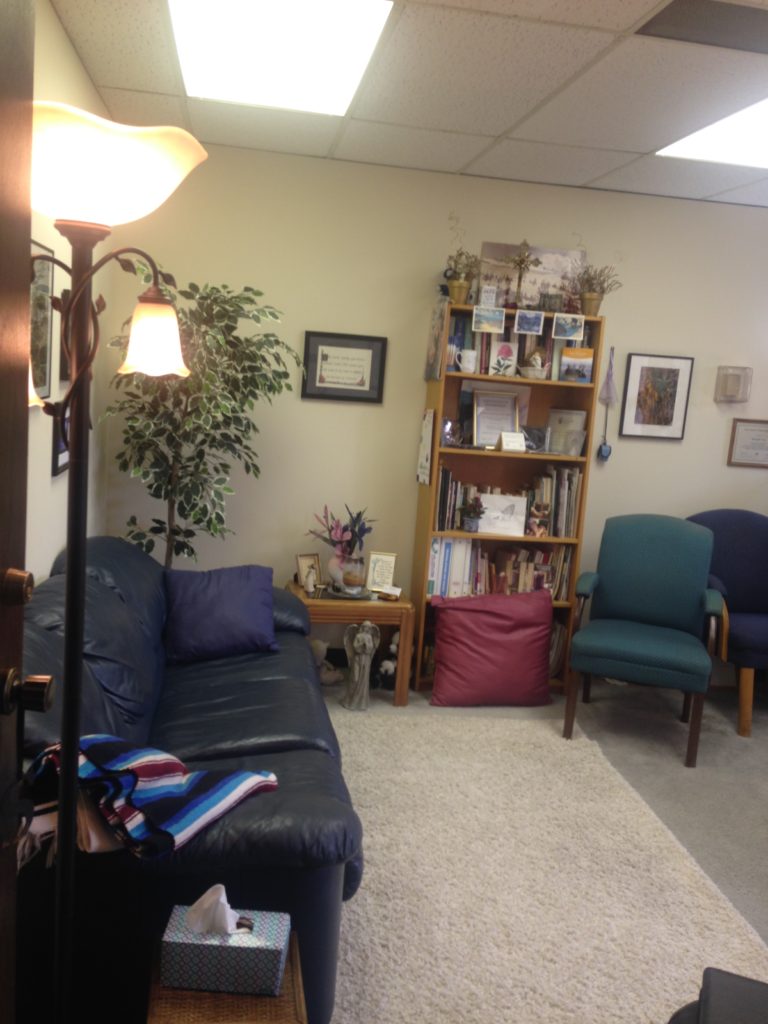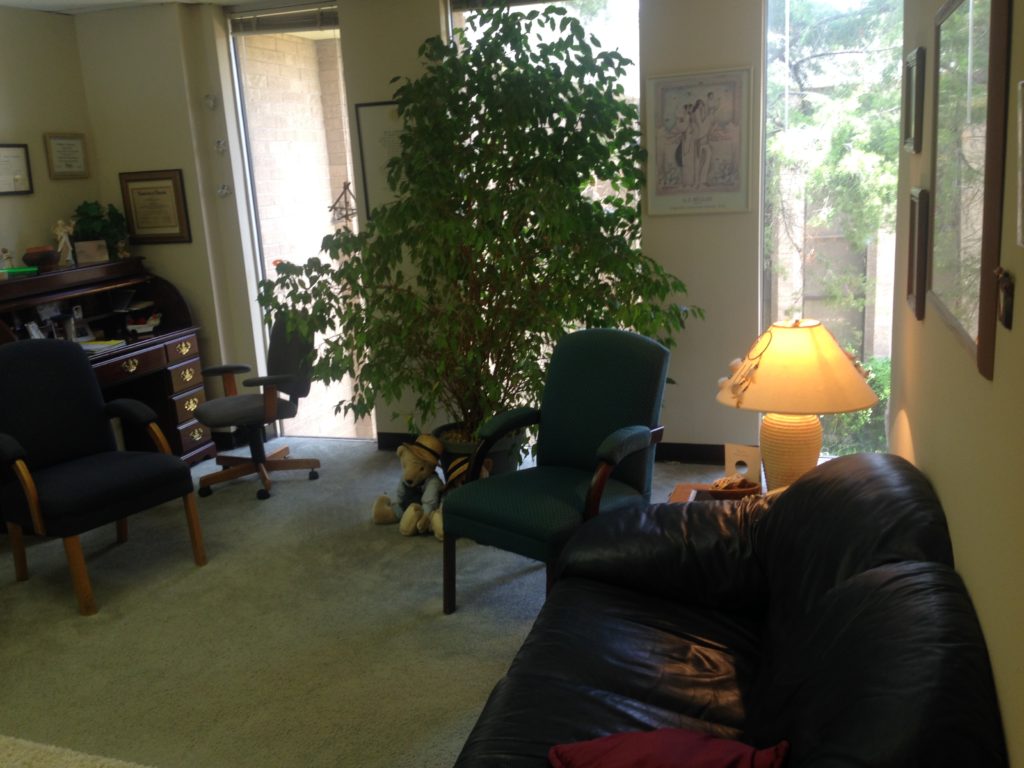 Meet the Team
+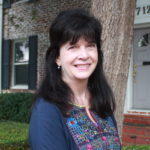 Sandy Campo Clay
Founder & Psychotherapist
+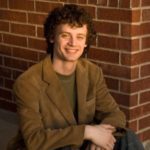 Adam Vincent Clay
Media and Technology Consultant
+
Order products or services
Order some helpful items from our store to aid in your healing, or book Sandy Clay to give a talk at your event- though please request far in advance of your date.